Here's the rundown on some important things for you to know:
ABC
From there, you will be taken to our CMS (Content Management System, or posting interface tool). This is where you can create all the lists and quizzes.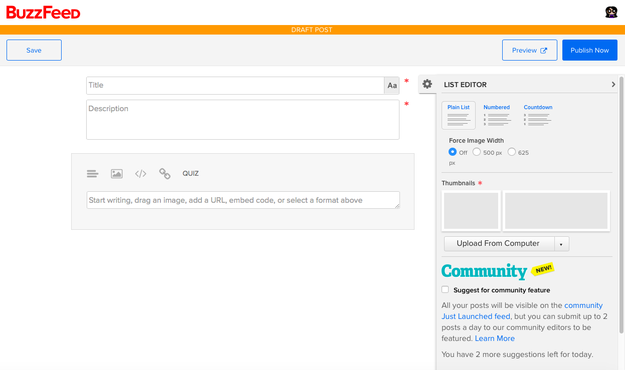 When it comes to posting photos, GIFs and embeds are your best bet! They are easy to search for, they look beautiful in posts, and they are overall a great way to convey the emotions you're going for.
TLC
The more relatable, fun, and original your post is, the more likely it is to get promoted!
USA
We hope to see your awesome college-themed lists, quizzes, and other posts!
Comments
comments